Armed Robbers Hit A Local Gas Station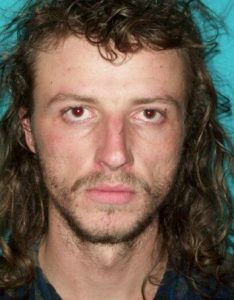 Timothy Reel

View Photos
East Sonora, CA — A clerk was robbed at knifepoint early this morning at an East Sonora mini mart with law enforcement arresting two suspects with one admitting to holding up a nearby fast food restaurant earlier in the week.
The robbery happened at the Flyer's Mini Mart on Mono Way at 12:22 a.m. on Christmas Eve. A clerk reported to the Tuolumne County Sheriff's Department that a tall man wearing all black held a knife to him and demanded money. The suspect then fled on foot with an undisclosed amount of cash.
A deputy, heading to the scene, spotted a Dodge pickup with two people inside near Phoenix Lake Road. He noted that the driver fit the description of a suspect in the Burger King Restaurant robbery from Sunday, which is next door to the mini mart. When the deputy attempted to pull the driver over, he took off. A two-mile chase ensued with additional deputies joining the pursuit. Near Meadow Brook Drive, the two suspects got out of the truck and began running .  Both were arrested after a short foot chase.
The suspects are 22-year-old Timothy Reel of Sonora and 22-year-old Kamelia Hutchinson of Long Barn. Both have been booked into the Tuolumne County Jail, each with on a $50,000 bond. Reel faces charges of Evading a Peace Officer, Conspiracy, Resist or Delay Officer and Robbery. Hutchinson is charged with giving False Identification to a Peace Officer, Conspiracy, Resist or Delay Officer and Robbery.
As previously reported, a man robbed the Burger King on Mono Way and got away with $200 Sunday evening. During questioning Reel admitted to committing that robbery as well. The mini mart clerk was treated at the Sonora Regional Medical Center for a minor cut, according to Sheriff's officials.