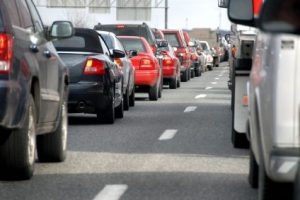 Traffic

View Photos
Sacramento, CA – AAA reports a record breaking 12.3 million Californians will travel between Dec. 23 and Jan. 3, which is a 1.3 percent increase over last year.
Many will be taking to the roadways, according to the auto club, as 98 percent or 10.9 million residents will drive to their destinations. Taking to the skies will be 965,000 Californians, a 0.4 percent increase over 2014.
AAA projects this will be the first time in the 21st Century the number of travelers is anticipated to hit over 100 million nationally, which is 1.4 percent more than last year.  This year marks the seventh consecutive year of growth for the holiday season.
AAA gives some key travel tips for those getting behind the wheel that include make sure your fluid levels and tires are checked, giver yourself plenty of time to reach your destination, monitor the weather and road conditions , and dress appropriately for those conditions.