Update: Twain Harte Entrance Reopens After HWY108 Crash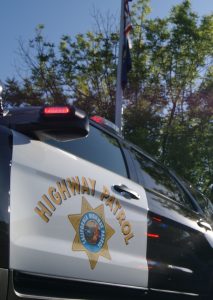 CHP patrol car

View Photos
Update at 5 p.m.:  The CHP reports the wreckage has been cleared and the west lower Twain Harte entrance has reopened to traffic.  Minor injuries are reported in the crash.
Update at 4:15 p.m.: The CHP reports the driver of a Jeep in the eastbound lane of the highway was turning left onto the lower west Twain Harte entrance and was hit by a Chevy Tahoe SUV heading westbound, which sustained heavy front end damage. Three people were taken by ambulance to Sonora Regional Medical Center. There are no details on their injuries. The west Twain Harte entrance remains shutdown with officers directing traffic. Tow crews are working to remove the wreckage.
Original Post at 4:03 p.m.: Twain Harte, CA — Two vehicles have collided on Highway 108 blocking the westbound traffic.
The CHP reports a Jeep and a Chevy Tahoe SUV smashed head-on. Both vehicles are blocking the roadway.  The west Twain Harte enterance has been shutdown and officers are directing traffic. Two ambualnces have been called to the scene but there is no word on injuries. We will bring you more information as soon as it comes into the newsroom.