Update: Murphys Murder-Suicide Names Released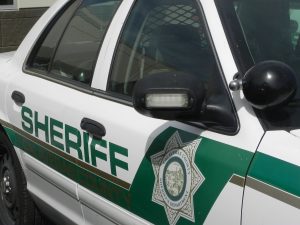 Calaveras County Sheriff

View Photos
Update at 2 p.m.: The Calaveras Coroner has released the names of a married Murphys couple involved in a murder-suicide. They have been identified as 71-year-old Carl Rasmussen and his 63-year-old wife Dot. According to Coroner Kevin Raggio, the wife was terminally ill.
Original Post at 10:18 a.m.: Murphys, CA — A man allegedly shot his wife near Murphys, and then apparently turned the gun on himself.
The Sheriff's Office received a 911 call at 5:20pm on Tuesday from a man reporting that he just "shot his wife." Both the Sheriff's Office and Angels Camp Police Department responded to the address near Murphys. Arriving law enforcement officials soon found two people that were dead from apparent gunshot wounds. No other individuals are believed to be involved in the incident, and there are no suspects still outstanding, according to the Sheriff's Office. The case remains under investigation.
The identities of the two individuals have not been released by the Sheriff's Office as family members are still being notified. No further information is immediately available. We'll pass along more details as they become available.