Update: Road Closures Due To Flooding And Mudslides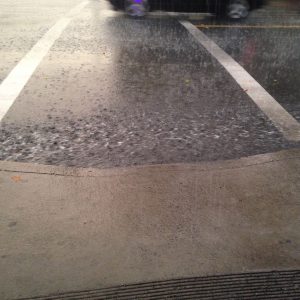 Rain

View Photos
Update at 3pm: Tuolumne County Roads Superintendent Ray Ingalls reports crews are in the process of blocking off a section of Old Wards Ferry Road. Ingalls states, "There is a tree down by Deer Creek Bridge and there are rocks on the roadway that need to be removed." Ingalls indicates that the road will be shutdown overnight and work to begin moving the rocks will begin tomorrow morning, weather permitting.
Update at 1:50p.m.: Calaveras County Public Works officials report Hawver Road is closed at the North Fork Calaveras River due to flooding and debris rushing over the roadway. That is northeast of San Andres near Jesus Maria Road in the area of the Butte FIre scar.  
Original Post at 12:31pm: Sonora, CA — There are several roads closed in Tuolumne County due to debris slides and/or flooding.
The Tuolumne County Community Resources Agency reports that sections of Sims Road, Old Priest Grade, Bell Mooney Road, Red Hills Road and Marshes Flat Road are all closed at this noon hour.
It is not immediately clear how long the road closures will remain in effect. Use extra caution today and allow yourself extra time when traveling to your destination.
The National Weather Service has issued a flood watch for the Rim Fire area through this afternoon. An earlier flood watch issued for the Butte Fire region has been allowed to expire.