Woman Arrested On Assault Weapons Charges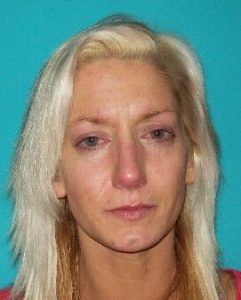 Chelsea Hylton, Tuolumne County Sheriff's Photo

View Photos
Sonora, CA — A woman's early morning 911 hang up call from a Sonora hotel room led to multiple weapons charges against her.
According to the Tuolumne County Sheriff's Office, 27-year-old Chelsea Hylton, of Livermore, initially placed the call around 2:30 a.m. Monday from the Best Western Sonora Oaks Hotel on Hess Street. Deputies responding to follow up on the hang up, found 47-year-old Gerald Lillard, of Modesto, suffering from a possible methamphetamines overdose. According to the deputies' report, Hylton denied any drug use by Lillard but he was able to communicate with ambulance staff that he had consumed amphetamines.
After Hylton gave law enforcement permission to search for drugs so they could determine what he had ingested, deputies found hydrocodone pills, a large amount of methamphetamine, heroin, drug paraphernalia and an AK47 assault rifle. A subsequent consent search of Hylton's vehicle uncovered ammunition, an Auto- Ordnance Thompson Submachine Gun (aka "Tommy Gun") with a full auto label, and an envelope containing a large sum of money (see left image box for a photo of the confiscated weapons).
Hylton was arrested on charges of possession or transport of a machine gun and possession of an assault weapon and booked into the county jail. She later posted her bail, which had been set at $60,000, and was released, pending a court appearance. According to the sheriff's department, there may be charges still pending against Lillard.