Gas Prices Decline Ahead Of Christmas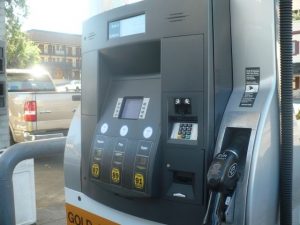 Stock Photo Gas pump

View Photos
Sonora, CA — As many are planning to travel over the Christmas holiday, the price of gas is continuing to decline.
The latest Lundberg Survey puts the nationwide average at $2.06 per gallon, down four cents over the past two weeks. Gas is considerably more expensive in California, as the average price is $2.61. Los Angeles has the highest average among large cities at $2.71.
Gas is less expensive than the statewide average at many locations here in the Mother Lode. The myMotherLode.com gas price section shows that regular unleaded is selling in Sonora from $2.25 to $2.69 and in San Andreas from $2.43 to $2.51.
The nationwide price decline is being attributed to a drop in crude oil prices.