Butte Fire Recovery Update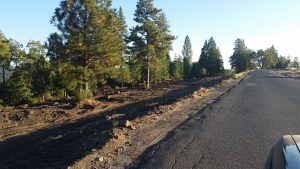 Butte Fire dozer work on Fullen Road

View Photos
San Andreas, CA — Calaveras County reports that nearly 1/3 of the properties damaged by the Butte Fire have now been cleared of debris.
There are 779 sites registered in the county's program and 248 are now completed. 148 sites have been cleared of asbestos containing material. 32 crews are out working this week in the areas of Old Gulch, Wendell, Mokelumne Hill, East Murray Creek, Avenue A, Whiskey Slide, Hawver and Glencoe.
Crews will be taking a break during the holiday season from December 24 through January 3. Weather permitting, work will continue on Monday, January 4. The Butte Fire burned 70,868 acres. It destroyed 475 homes and 343 outbuildings.