Debris Burning Restrictions Lifted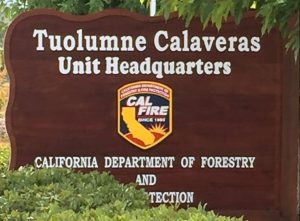 Cal Fire Tuolumne Calaveras Unit HQ sign

View Photos
San Andreas, CA – Starting this week, Cal Fire will no longer require a permit to burn in the Mother Lode.
Cal Fire announced that as of this past Monday, Dec. 15, residents in Tuolumne, Calaveras and Amador counties can burn debris piles at any time without a permit. Last month, Cal Fire lifted all burn hour restrictions, no longer limiting it to just the overnight hours.  Old Man Winter can take some of the credit for Cal Fire's decision to forego permits as the increased wet weather has saturated the ground making it safer to burn, according to fire officials.
However, it remains a residents responsibility to check if it is a permissive burn day, which can be done by calling their local Pollution Control Board (PCB) or go to mymotherlode.com. The public can view daily updated burn information for both Tuolumne and Calaveras County on the homepage. One note, Cal Fire reports residents in Air Pollution Control Districts may still be required to get burn permits. Additionally, residents can call their local PCB to see if they are in one of those districts or contact Cal Fire.