Flood Control Measures For Calaveras Residents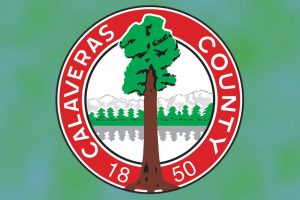 Calaveras County Seal

View Photos
San Andreas, CA — Sand and gravel bags are available for Calaveras residents still needing to prepare their properties for the latest precipitation.
The Calaveras County Public Works Department is currently offering the bags at nine locations across its jurisdiction. The bags, which are available free of charge for county residents, are intended to help provide flood control measures for structure protection. Before heading out to any of the locations, residents are reminded to bring some sort of proof of residency, such as a driver's license with a local address; or an additional document, such as a vehicle registration or utility bill with a local address.
Calaveras County sand and gravel bag locations are as follows:
— In Arnold, the Arnold Maintenance Yard (11191 Linebaugh Road); closes at 3:30 p.m.
— In Glencoe, the Glencoe Maintenance Yard (16151 Hwy 26)
— In Jenny Lind, the Jenny Lind Yard (11558 Milton Road); closes at 3:30
— In Mountain Ranch, Mountain Ranch Community Park (Washington Street); Esperanza CDF Station (Sheep Ranch Road at the Y)
— In Murphys, the Fire Station (37 Jones Street)
— In Rancho Calaveras, the Vista Del Lago Cul-de-sac near DuHamel Family Dentistry (313 Vista Del Lago)
— In San Andreas, the San Andreas Road Yard (891 Mountain Ranch Road); closes at 3:30 p.m.
— In Valley Springs, the Mangili Road Cul-de-sac at Valley Springs Sports & Fitness (145 Mangili Road)
Those new to "bagging" it can view a tutorial here.