Return To Normalcy In Mountain Ranch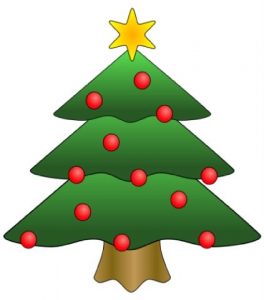 Christmas Tree

View Photos
One of the smallest Christmas parades in Calaveras County will take place on Saturday afternoon. For the residents around Mountain Ranch, it is a well-supported and much needed annual tradition.
Phil Alberts, Parade Announcer, was Thursday's KVML "Newsmaker of the Day".
According to Alberts, after the devastation caused by the Butte Fire, this year's parade will be something that the entire community needs this year.
"We need a sense of normalcy here," said Alberts. "Before this year, we have never had the kind of devastation that the Butte Fire brought to us. Everyone here, young and old, has been affected by it. Because of the shock and sadness here, we need this Christmas parade to help put a smile back on local faces."
Alberts has announced the block-and-a-half parade for nearly thirty years.
"I was originally asked to announce this parade, because I knew every person in town. I still know almost every single person on the thirty-five plus entries. I think that I may even know the names of every dog in town."
Alberts moved to Mountain Ranch fifty years ago and sold real estate for several decades.
Every year, hundreds of residents and out-of-town visitors line the streets of Mountain Ranch and watch the local Christmas Parade.
It's a chance for neighbors to come together in a festive atmosphere, and cheer for several familiar faces.
"After the parade, Santa Claus will visit with the children and there will be free popcorn and cookies", said Alberts, "For the adults, there will be a soup and bread meal in the Town Hall. I'm sure that this year this will be a special time to fellowship with nearby neighbors and talk about what happened here a few months ago."
According to Alberts, "We had a hard time finding a Christmas tree this year as most of the cedar trees were burned. We did find one but we had to put fake limbs on it to make it look like a full tree."
The Christmas Parade begins at 2 PM Saturday in the downtown area. In case you miss any of the entries the first time, several entries pass through again.
If you are interested in entering the Parade, call 754-3030.
The "Newsmaker of the Day" is heard each weekday morning on AM 1450 KVML at 6:45, 7:45 and 8:45am.