FEMA's Figures On State Wildfire Aid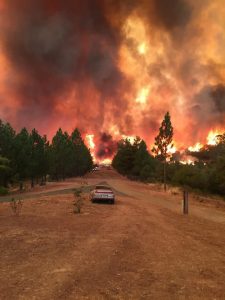 Butte Fire, from a firefighter's perspective, according to wife Michelle Gonzalez

View Photos
Calaveras County, CA – The Federal Emergency Management Agency (FEMA) has released its breakdown of the help provided to Californians impacted by wildfires, which includes the devastating Butte Fire.
Although the registration deadline for federal aid has passed, the California Governor's Office of Emergency Services (Cal OES) and the U.S. Small Business Administration (SBA) continue working with both Calaveras and Lake county survivors.  As of Dec. 1, FEMA and the SBA have approved more than $27 million in federal disaster assistance.
FEMA provides this overview of the combined disaster-recovery efforts:
*More than 3,700 Californians contacted FEMA for information or registered for assistance before the Nov. 23 deadline with more than $11.3 million in assistance approved in the areas of:
Housing Assistance: nearly $7.3 million
Other Needs Assistance: nearly $4.0 million
*Home inspections completed 2,858 (totaling 99% of those required)
*The SBA has approved more than $16.2 million in low-interest disaster loans to businesses, private nonprofit organizations, homeowners and renters.
Currently, two SBA Disaster Loan Outreach Centers (DLOCs) remain open in the state, one in Lake and another in Calaveras County, which is located at 891 Mountain Ranch Road in San Andreas. Its hours are Monday through Friday, 8 a.m. to 5 p.m. One note, this office will close on Tuesday, Dec. 8.
Click here to track a registration or call 800-621-3362.