Capitol Tree Lit By Sonora Boy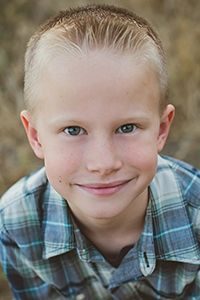 J.J. Paris

View Photos
Sonora, CA — Despite Governor Jerry Brown canceling last night's Capitol Christmas Tree ceremony, a Sonora boy was still on hand to push the button.
9-year-old J.J.  Paris of Sonora was selected last month by the Valley Mountain Regional Center in Stockton to help the Governor and First Lady light the tree and hang a special ornament. The planned large-scale ceremony scheduled for 4:30pm on Wednesday was canceled by the Governor due to the shootings in San Bernardino. That said, Paris and friends and family were on hand at 5pm yesterday to officially hit the button and light the tree that stands outside capitol steps.
Paris  represents over 290,000 individuals with intellectual and developmental disabilities who receive services and support from the state's development centers and 21 non-profit regional centers. Paris began showing signs of autism at age two and began receiving services through VRMC.  In his bio, the State's Department of Developmental Services says Paris is a very active young man with a keen sense of humor, loves school, taking care of his family's pets, Kung Fu, golf, camping and kayaking.