Martinez New Acting Warden At SCC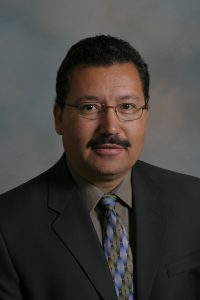 Joel Martinez

View Photos
Jamestown, CA — Sierra Conservation Center Warden Heidi Lackner retired last month, and a longtime prison official has stepped in as Acting Warden.
Lackner had served as Warden since April of 2013. New Acting Warden Joel Martinez first started with the Sierra Conservation Center in 1993, and his past positions have included being the Chief Deputy Warden, Associate Warden, Correctional Captain and a Correctional Counselor.
CDCR is beginning the recruitment process for a permanent Warden and the final selection will done via an appointment by Governor Jerry Brown. Sierra Conservation Center Public Information Officer Lt. Robert Kelsey says the process can typically take anywhere from 6-12 months to complete.
Lackner's retirement last month came shortly after the Sierra Conservation Center celebrated its 50th anniversary. The Sierra Conservation Center opened in 1965 and is spread across 420 acres at 5150 O'Byrnes Ferry Road.