Names Released In HWY 108 Crash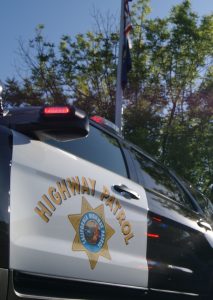 CHP patrol car

View Photos
Jamestown, CA — The CHP has identified those involved in a collision on Highway 108 in the Jamestown area that sent one person to the hospital and created a traffic jam during the Tuesday evening commute.
As previously reported, the accident happened around 6:15 p.m. at the intersection of Highway 108/49 (Montezuma Junction). The CHP reports 48-year-old Michelle Baligian of Scottsdale, Arizona was driving a Jeep Liberty and 51-year-old Denise Shockley of Sonora who was driving a Toyota Camry collided on the highway. The impact from the crash trapped Shockley inside her car and emergency crews had to extricate her from the vehicle. Suffering minor injuries, Shockley was taken to a local hospital with a cut to her hand, bruising and neck injuries, according to the CHP. Baligian was not hurt.
Initially the wreckage blocked the entire intersection for about 15 minutes, backing up traffic in all directions.  Officers then began directing one-lane traffic control for more than an hour, causing delays of 5 to 10 minutes for motorists. The crash remains under investigation.