High Speed Chase Follows Burglary Attempt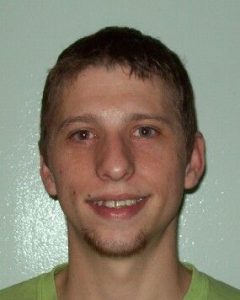 Brandon Scott Nelson

View Photos
Columbia, CA — A man was arrested after he broke into a home in Columbia and later led deputies on a high-speed chase.
The Tuolumne County Sheriff's Office reports that a homeowner in Columbia woke up early this morning and heard a noise downstairs. He investigated the situation, and found that someone was inside and attempting to burglarize the house. The homeowner called 911 and Sheriff's Deputies were immediately dispatched. The suspect, identified as 26-year-old Brandon Scott Nelson, a transient, escaped the home and stole the homeowner's vehicle from an attached garage. When he drove away he struck two fully marked Sheriff's Office patrol vehicles. No deputies were injured. Nelson then led the deputies on a high speed chase through the Quail Mine and Gunsight Road area.
Nelson later rolled the stolen vehicle down an embankment and was captured and arrested. The Sheriff's Office reports that Nelson was taken to an area hospital for treatment of injuries.
Nelson faces charges of vehicle theft, possession of a stolen vehicle, assault with a deadly weapon, battery against a peace officer and evading a peace officer.