Airsoft Pistol Found On Sonora High Campus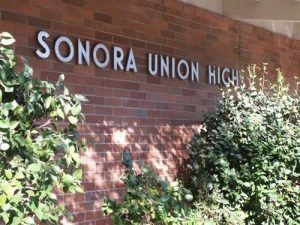 Sonora High School

View Photos
Sonora, CA – Sonora High School officials report a maintenance worker found an airsoft gun in a bag on a hill between the gym and baseball field around 10 a.m. Friday.
Principal Ben Howell reports the custodian discovered the CO2 airsoft pistol along with a pair of pants inside the bag. He adds that the gun was not loaded and there was no plastic pellet ammunition found.  The bag was wet and full of dirt and earwigs, which indicated that the bag might have been sitting overnight, according to Howell, who stated that they notified Sonora Police Department and staff to the situation.  In addition, the campus "supervision team" was put on alert.
"No other signs or indicators of danger were present," according to Howell, who indicated that staff remained on watch for the rest of the day with no further related incidents reported.