Man Wanted For Impersonating An Officer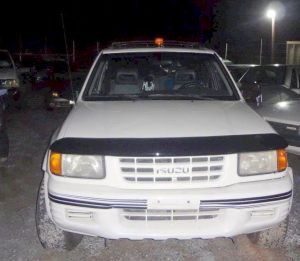 Vehicle used in fake traffic stops

View Photos
Sonora, CA — The Sonora Police Department warns motorists the red lights they may see in their rearview mirrors might not be law enforcement.
Detectives are asking for the public's help in identifying a vehicle or its driver who is allegedly attempting to pull motorists over. Police released  photos of the vehicle they believe is involved (see the upper left-hand image box for photos). Investigators describe it as a white, older model Isuzu Trooper SUV, with out of state plates.  They add that, while the man does not wear a uniform, his vehicle has a flashing red light on top.
Police report the suspect recently stopped a smaller white BMW or Volvo sedan on Sanguinetti Road and may have pulled over others. Investigators want to talk to anyone stopped by the man, or who may have witnessed other motorists involved in a suspicious related traffic stop. Detectives ask anyone with information to contact the department at 209-532-8141.