City Council Will Discuss Concert Series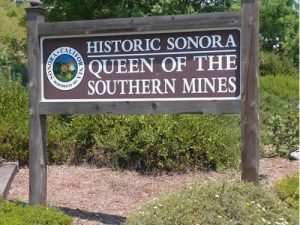 City Of Sonora

View Photos
Sonora, CA — The Sonora City Council is scheduled to hear an update tonight on the recommendation of the Finance Committee regarding a proposal for a new summer concert series.
The Sonora Chamber of Commerce is requesting a commitment of around $85,000 a year, for each of the next five years. In other business, the Council will also hear a report from Tuolumne County Visitor's Bureau Executive Director Lisa Mayo about efforts to attract tourists to the area. There will also be a monthly Vision Sonora update. The open to the public city council meeting will start at 5pm at Sonora City Hall.
Prior to the meeting, at 4pm, there will be a closed session to discuss the ongoing negotiations to purchase the gas station property at 852 Mono Way, at the Greenley Road intersection. The city needs to purchase the land in order to widen and improve the intersection. The hope is to have the project completed prior to the opening of Sonora Regional Medical Center's new Cancer Center.
During the closed session the city will also conduct an employee evaluation of City Administrator Tim Miller, and talk about the hiring of an Administrative Analyst.