Police ID, Seek Kidnapping Suspect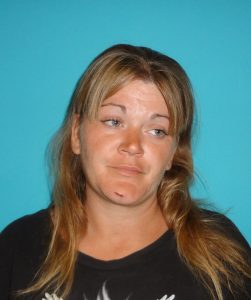 Desiree Boulanger, wanted for attempted kidnapping, Nov.13, 2015

View Photos
Sonora, CA – Police have identified and are now seeking a woman who tried to grab a baby from a Sonora Walmart shopper this week.
According to Sonora Police Dept. spokesperson Sgt. Turu Vanderwiel, on Wednesday just before 7 p.m., a woman shopping with a five-month old female infant child in tow became worried when she noticed that a female stranger who had been intently staring at them approached, asking to hold the baby. Vanderwiel states, "When the mother refused, the female suspect began trying to pull the infant child out of the lady's arms. The suspect was escorted out of the building by Walmart staff and, unfortunately, had left the area prior to law enforcement's arrival."
Sgt. Vanderwiel adds that, as of Friday afternoon, the suspect was positively identified as Desiree Boulanger, 31, a Sonora transient. Sonora police request that anyone with information that might lead to her whereabouts call the department at 209 532-8141.