Bear Valley Leadership Change: Opening Day Announced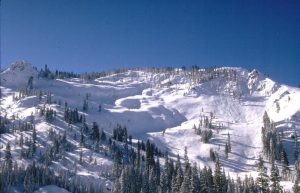 Bear Valley

View Photos
Bear Valley, CA — Bear Valley Resort has named a new General Manager as it prepares for opening day.
The resort is in a transition period as it was purchased by Skyline International Development, Inc., based in Canada, earlier this year.
This morning the resort announced that Andrea Young has been hired as the new General Manager. She has 25 years of experience at Bear Valley working in areas such as mountain operations, human resources, guest services, marketing and hotel operations. Young says, "My goal is to provide strong, ethical, creative and visionary guidance to the dedicated, skilled and knowledgeable team, and to deliver an exceptional guest experience, and I'm excited to be surrounded by such a committed and smart group of people to help lead this charge."
Additional management changes include Rosie Sundell as Senior Director of Resort Revenue, Mattly Trent as Director of Guest Safety and Aaron Johnson as Director of Guest Education and Exploration.
Also of note, the resort is planning to kick-off the 2015-16 winter season on Saturday, November 28th. The most recent storm system brought over a foot of snow to Bear Valley, totaling over 25 inches now for the season.
The 1,700 acre Bear Valley ski area includes nine ski lifts, a 40,000 sq. ft. mountain base lodge and a 2,000 stall parking lot.