Calaveras Offers Free Sand Bags For Flood Control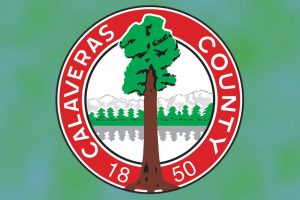 Calaveras County Seal

View Photos
San Andreas, CA – Two stations are now in place, providing free sand and gravel bags to assist Calaveras County residents with flood control and structure protection.
According to county spokesperson Sharon Torrence, the stations opened around 1 p.m. Monday and that there are sand bags already pre-filled, which should help save residents time and spare at least a few back pains. Additionally, she shares, "The California Conservation Corps has workers…to help you load the bags into your vehicle…each property owner can have as many as 20 — and must show proof of residency." Torrence adds that those who need more should take a picture of the area where the sand bags are being used in order to demonstrate the need.
The two locations now open are at Mountain Ranch Community Park on Washington Street, Mountain Ranch; and at the county's Jenny Lind Yard, located at 11558 Milton Road. Torrence says more sand bag locations will become available ahead of larger rain events so that residents are able to get timely flood control measures in place.