Season Wrap Up On The Gridiron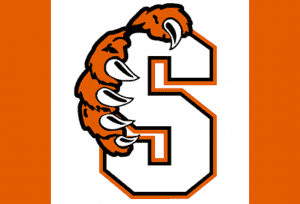 Summerville Bears logo

View Photos
There were some hard losses on the gridiron in week 10 of the High School Football Season.
Summerville traveled to Linden and tried to stay in the race for the playoffs, but came up short as the Bears were defeated making this the last game of their season. The final tally posted on the scoreboard, Lions 42, Bears 14. Summerville ends the season with a record of 4-6.
Bret Harte played to the home crowd but could not pull out a win against Argonant. The Mustangs charged across the goal line beating the Bull Frogs 27 to 14 putting an end to the Bull Frogs football season with an overall record of 4-6.
Calaveras kept their playoff hopes alive as they defeated Amador 32 to 14. The victory put the Redskins second place in the Mother Lode League with a 7-3 season, right behind the first place Wildcats with a 9-1 record. Sonora finished the season on a bye-week resting up for the playoffs that will begin next weekend.