New School Trustee To Be Appointed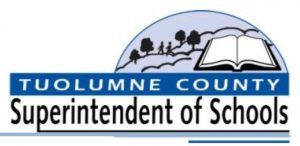 Tuolumne County Superintendent Of Schools Office

View Photos
Sonora, CA — The Tuolumne County Board of Education will vote on appointing a new member next week.
Longtime trustee Maureen Barreiro recently submitted her letter of resignation, so the countywide board requested applications from the public. Barreiro represents Trustee Area Four, which includes the Big Oak Flat-Groveland Unified School District and a portion of Curtis Creek School District. The only candidate that submitted an application was former Big Oak Flat-Groveland Unified School District member Ian Morcott. The Board will interview Morcott at Monday's meeting, starting at 4pm, and later vote whether to appoint him. The seat will then be up for election again in 2016.
The open to the public meeting will be held in the Tuolumne County Schools Office, Room 217.
On a related note, Superintendent of Schools Margie Bulkin receives the formal resignation letters whenever members from other local school boards resign. She shares that there are several letters that have recently arrived at her office, noting that many are from individuals that are either moving out of the particular school district, or the county altogether. The list includes board member Mickey Williams of Belleview School District, Laura Phelan of Columbia Union School District, Aaron Moss of Jamestown School District and Courtney Castle of Curtis Creek School District.