Community Awards Dinner Coming Soon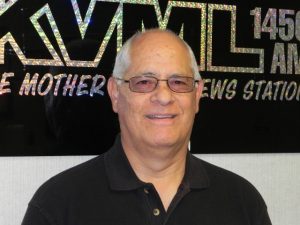 Mike Ayala

View Photos
The very best of Tuolumne County will be honored on the evening of Thursday November 19th at the 94th Annual Community Awards Banquet.
Mike Ayala, Executive Director of the Tuolumne County Chamber of Commerce, was Thursday's KVML "Newsmaker of the Day".
"This is a banquet held at the Black Oak Resort Hotel, which recognizes individuals and businesses that have excelled this past year," said Ayala. "Categories include Citizen of the Year, Administrative Professional of the Year, Entrepreneur of the Year, Excellence in Government, Non-Profit Organization of the Year, Small Business of the Year and Teacher of the Year."
Tickets are available for both individuals and full tables. Call (209) 532-4212 for more information.
When asked if the economy in Tuolumne County is finally beginning to grow, Ayala replied, "The state of business in Tuolumne County continues to remain a little rough. We are growing, but slowly. The Chamber is here to help local business and we have continued to offer programs, plans and personal face-to-face conversations to help our members stay in business."
Ayala emphasizes shopping locally and he makes sure that the Chamber backs those words with direct action.
The TC Chamber reminds Mother Lode residents to remember the importance of shopping locally this November and December.
"Support Tuolumne County, shop local and do business here," says Ayala. "The Chamber is about local business and local jobs."
A returning theme this year is "Shop Local, Buy Local, Think Local".
The Chamber's position is that internet shopping during the Holiday season hurts local business just as much as shopping out-of-town.
Mother Lode residents are encouraged to look at the chamber website. The information can be found at http://www.tcchamber.com.
The "Newsmaker of the Day" is heard each weekday morning on AM 1450 KVML at 6:45, 7:45 and 8:45 AM.