Plans To Rebuild Berkeley Tuolumne Camp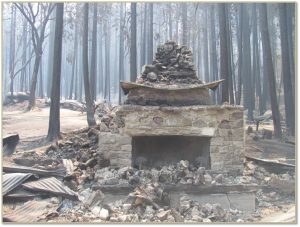 Berkeley Tuolumne Camp

View Photos
Tuolumne County, CA — The U.S. Forest Service is requesting initial scoping comments about a plan to rebuild a camp that was heavily damaged during the Rim Fire.
90% of the Berkeley Tuolumne Camp was destroyed by the 2013 Rim Fire, and the City of Berkeley is requesting a new 30-year special use permit to reconstruct the camp. The plan calls for the footprint of the camp to be somewhat larger in order to accommodate current forest policy and direction. The city has been a permit holder in the Stanislaus National Forest for over a decade.
The Forest Service indicates that it is important that any comments be submitted at this early point in the process so that suggestions and concerns can receive proper analysis. The scoping period is open through November 27th. You can find more information about the project by clicking here.
The Rim Fire ignited on August 17th of 2013 and burned over 257,000 acres. It ranks as the third largest fire in California's recorded history.