Police Seeking Runaway Angels Camp Teen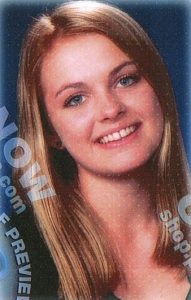 Natalya Morris, 17, of Angels Camp, is being sought as a runaway by police.

View Photos
Angels Camp, CA — The City of Angels Camp Police Department is asking for the public's help in reuniting a runaway teen with her family.
According to Angels Camp Police Department spokesperson Teresa Pry, "Natalya Marie Morris ran away from her home in Angels Camp on October 28, 2015 and she has not returned. Her family believes she may be with friends in Angels Camp or Murphys. You can reach the Angels Camp Police Dept. – it's 209 736-2567 — or you can call the Calaveras Sheriff's Dept. at 209 754-6500."
Pry says that Natalya is a 17-year-old local high school student. Her physical description is that she is about five feet, five inches tall, 134 pounds with blond hair and blue eyes. She was last seen driving her silver 2000 Toyota Rav4, which has damage to the passenger side rear door, and a California license plate with the number 7HIP265.