Sonora Finance Committee Will Look At Concert Series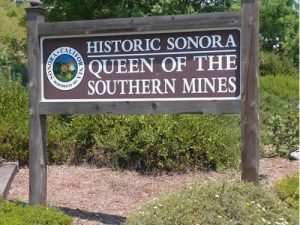 City Of Sonora

View Photos
Sonora, CA — On Thursday the City of Sonora's Finance Committee will hear about a proposal for a summer concert series.
The Sonora Chamber of Commerce has asked the city to be a partner in the "Sonora Signature Events Series," which would kick off in 2016. Events would be held throughout the summer months at venues in downtown Sonora and at the Mother Lode Fairgrounds. The city reports that the Sonora Chamber is requesting a commitment of up to around $85,000 per year, for each of the next five years.
City of Sonora Administrator Tim Miller says, "It would be a substantial commitment on the part of the city and something that needs to be appropriately vetted. The Finance Committee has a variety of options. It could recommend in favor, recommend some modified proposal, or not recommend in favor."
What's decided this week is only a recommendation and the City Council will have the final say on the matter at a future meeting. The Finance Committee meeting is scheduled for 3pm on Thursday at City Hall.