Butte Fire Recovery And Temporary Housing Update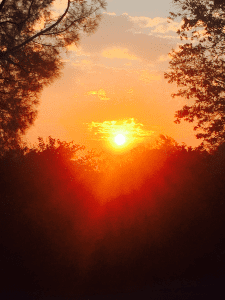 Sun

View Photos
San Andreas, CA – A dozen Butte Fire debris removal crews are making progress as the first manufactured housing units from FEMA arrive this week in Calaveras County.
According to county officials, in addition to the removal teams, three erosion control crews are actively addressing erosion and runoff concerns.
Debris removal work currently focuses in impacted western and central Jesus Maria areas as well as in Old Gulch, Wendell, and Mokulumne Hill. Of nearly 600 total sites, the county reports that 20 were clean as of Monday. State and federal EPA officials additionally report the removal of household hazardous waste materials from 508 properties. CalRecycle continues to remove fire debris. As required, ongoing air and soil samples are being monitored; to date, no airborne contaminants have been detected.
Residents in impacted areas who have not yet signed up for the jointly sponsored state and county debris removal program in these and other impacted areas should take note of the Nov. 6 deadline for doing so. For more details and related documents, including for those intending to seek self-certification in order to handle their own debris removal, click here.
Incoming: Temporary Housing Units
This week, FEMA reports initial deliveries of its agency-owned manufactured housing units (MHU) for the use of eligible survivors of the nearly 71,000-acre national disaster, furnished at the state of California's request. Now in the staging process are over 50 one and two-bedroom units, some equipped to accommodate survivors with disabilities and other additional needs; larger units are also incoming; FEMA states that all are built to HUD standards. Agency officials say that they anticipate installing more as recovery teams continue with feasibility assessments and debris removal.
Intended as temporary housing solutions, the MHU units require users' agreement to meet every 30 to 60 days with FEMA in order to recertify continuing need. Initial qualifying requirements include that FEMA determines the survivor's primary residence is either unsafe, unlivable or uninhabitable. Sites must also meet certain requirements, including that the properties be located outside of a flood plain and on lots of sufficient size to accommodate a unit.
Among other temporary housing options available through the FEMA individual assistance program are rental assistance and/or home repairs to render them habitable. However, to be eligible for any assistance, each survivor/head of household must first register with FEMA before the Nov. 23 deadline.
Applicants can register online by clicking here or calling 800-621-FEMA (3362); TTY 800-462-7585, 711 or Video Relay Service (VRS) at 800 621-3362. For more information and answers to related questions, contact the Cal OES/FEMA News Desk at 916 386-7205.