Calaveras Agenda Addresses Improvement Contracts, Support Letter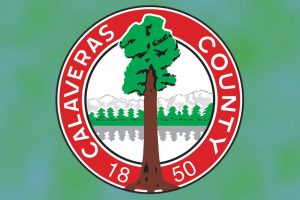 Calaveras County Seal

View Photos
San Andreas, CA — In addition to extending local states of emergency due to the Butte Fire, the Calaveras supervisors will have plenty of other paperwork to move on Tuesday.
It is anticipated that a planned purchase through the National Joint Powers Alliance (NJPA) of roughly $476,400 for a high-volume Vermeer TG5000 tub grinder from its Hayward-based manufacturer will help the Calaveras County Dept. of Public Works Integrated Waste Management (IWM) sufficiently handle increasing local green and wood waste processing needs. Through the JPA agreement the bidding process has been waived.
The unit, designed for land-clearing and wood recycling operations, will be able to process large biomass such as tree stumps and limbs; its purchase will also free up the county's existing portable horizontal grinder for use at the Wilseyville and Red Hill Annex sites. The latter yard waste collection area has remained closed since June 9, as previously reported, and is still undergoing necessary repairs and improvements.
In water-related matters, after tabling a request from Calaveras County Water District (CCWD) at its last meeting, the board expects to approve sending a letter of support on its behalf, requesting some language inclusion in drought bills pending in Congress relating to water storage at New Melones reservoir. CCWD has applied for the ability to store up to 100,000 acre-feet of water in the reservoir under its existing water rights. Per the amended language, CCWD indicates the storage would provide a backup water supply to the Cal Fire Columbia Air Attack Base as well as other beneficial purposes that include additional local and regional resources for drought protection, agriculture, and areas with failing wells.
On the board's consent agenda, three contract awards await its official nod. They involve approximately $327,390 to Maxwell Asphalt, Inc. to rehabilitate the runway and taxiway; $75,350 to Vaisala, Inc. to upgrade the airport's automated weather observation system (AWOS); and $12,840 to Gold Electric for a new airport beacon.
Through the board's anticipated approval to sign a required assurance of compliance certificate, the district attorney's office will be able to, for the 20th year in a row, move forward with its annual CalOES victim/witness program grant funding application, which, this time around seeks just over $126,000. The monies will subsidize the local program in its entirety and provide for the January 2016 hiring and training of a victim advocate.
After a closed session at 8 a.m. to discuss labor negotiations, the board meeting will begin at 9 in the supervisors' chambers at the government center (891 Mountain Ranch Rd., San Andreas).