Increased Supply Lowering Gas Prices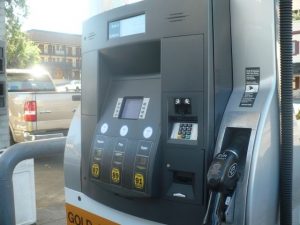 Stock Photo Gas pump

View Photos
Sonora, CA — The average nationwide price of regular unleaded gasoline fell by another 10 cents over the past couple of weeks to $2.24 a gallon.
The myMotherLode.com gas price section shows that regular unleaded is selling in Sonora between $2.39 to $2.79 and in San Andreas from $2.59 to $2.65. The latest Lundberg Survey shows that the highest average price for an urban area is in Los Angeles at $2.87 and the lowest is Charleston, South Carolina at $1.85. The survey indicates that the strengthening US dollar, combined with higher inventory, is resulting in the nationwide price decline.
California gas prices are typically much higher than the rest of the country. The state has higher gasoline taxes and requires a special low pollution blend of fuel that is less readily available than what is used in other states.
Looking at data over the past year, California's average price was as low as $2.43 in late January and it peaked at $3.89 in July.