Millions For Tuolumne County Bridge Project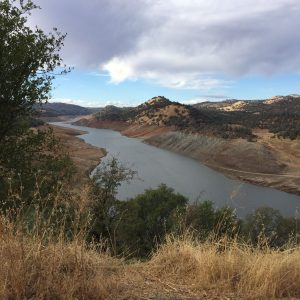 Don Pedro Reservoir

View Photos
Groveland, CA — Tuolumne County will get a piece of the nearly $270 million transportation funding pie from the state.
The California Transportation Commission (CTC) has adopted 114 biking and walking projects in the state's 2015 Active Transportation Program. "Caltrans has a strategic goal to triple cycling and double walking and transit trips statewide by 2020," said Caltrans Director Malcolm Dougherty. "We are committed to investing in projects that expand the availability of bike and pedestrian access throughout the state."
Caltrans received 617 applications from cities and counties across California, totaling more than $1 billion in project requests. Nearly $21 million will come to Tuolumne County's James E. Roberts Memorial Bridge Project on State Route 120 at the Don Pedro Reservoir. The plan is to rehabilitate and restore the bridge deck, by strengthening girders and replacing rails.   
Dividing the total funding into two areas allowed the state to bring more than 85 percent or $184.5 million to directly benefit disadvantaged communities, according to Caltrans. The overall breakdown includes the Statewide Program with $179.9 million for 87 projects and the Small Urban/Rural Program with $35.5 million for 27 projects. There is no word on when the work will begin.