A Missing Person Search In Arnold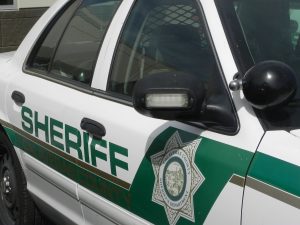 Calaveras County Sheriff

View Photos
Arnold, CA – Using helicopters and deputies on the ground Calaveras County Sheriff's officials are trying to find a Dorrington man.
On Wednesday at 5 p.m., investigators received a report that 27-year-old Richard Treff had not returned to his home in the 1300 block of Yuroc Drive in Dorrington. When deputies arrived at the house, a relative reported that Treff frequently walks along a trail in the area. Search and Rescue teams were called to the scene. They extensively combed the area including using helicopters but there was no sign of Treff. The search continues today.
Investigators have released this description of Treff. He is a white male adult who is 6'02" and 170 pounds. He has brown hair and brown eyes. He was last seen wearing a black and grey hooded sweatshirt, blue jeans, and black and blue "Van's" style tennis shoes.
Detectives are calling this a "voluntary" missing person case.  If you have any information regarding Treff's whereabouts please contact the Calaveras County Sheriff's Office at (209) 754-6500.