Armed Robbery Reported Near Chinese Camp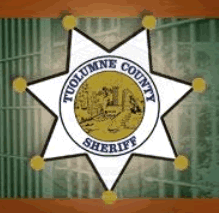 Tuolumne County Sheriff's Office

View Photos
The Tuolumne County Sheriff's Office is investigating a report of a man being robbed after winning big at a local casino.
The victim reported that he won $9,000 yesterday afternoon at the Chicken Ranch Casino in Jamestown. On his way driving home to Groveland the man said he was passed by a Chevy pickup truck on Highway 49. A short time later the pickup truck was parked on the side of the road, and a female was standing next to the truck waving her arms. The victim pulled over to assist, but when he did so, a man reportedly came into view, and held him at gunpoint. The victim told the armed man that he had no money, but the suspect somehow knew that he had won cash at the casino.
The armed man reportedly took the winnings, and then threw the victim's keys into a nearby field. The two suspects then drove away in the pickup truck. The incident is currently under investigation. Anyone that may have seen the parties on the side of the road, or has any other details, should call the Tuolumne County Sheriff's Office at 209-533-5815.