High Dollar Damage For Butte And Valley Fires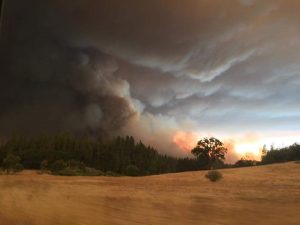 Butte Fire Visible From Glencoe

View Photos
San Andreas, CA — The destructive Butte and Valley fires caused a combined $2-billion in damage.
The Associated Press reports that this figure is according to insurance company Aon Benfield. The company estimates that $450-million in damage was done by the Butte Fire in Calaveras and Amador counties, and $1.5-billion from the Valley Fire in Lake, Sonoma and Napa counties.
The Oakland Hills Fire of 1991 is considered the most destructive fire in the state's recorded history. When adjusted for inflation, the damage covered by insurance would have totaled $2.67 billion. It destroyed over 3,400 residences.
The Butte Fire sadly destroyed 475 homes and burned 70,868 acres. The Valley Fire burned through 1,280 homes and 76,067 acres.