Calaveras Supes Attend To More Butte Fire Business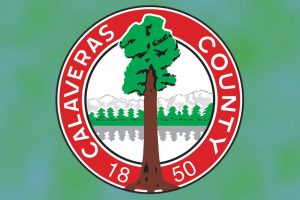 Calaveras County Seal

View Photos
San Andreas, CA — Unsurprisingly, the Calaveras supervisors' Tuesday agenda is laden with Butte Fire-related business.
County administrative staff is scheduled to make a presentation, updating recovery efforts to date. The supervisors also expect to extend their states of emergency due to the fire and continuing post-incident health-related concerns.
With regard to post-Butte Fire shelter, the supervisors also expect, following an Oct. 1 executive order signed by Governor Jerry Brown, to delegate authority to a State Department of Housing and Community Development (HCD) official designated to work with local enforcement to develop reasonable health and safety standards. These pertain to the erection and placement of mobile and manufactured homes as well as recreational homes as temporary shelters for those impacted by the fire. Related to that, the supervisors will discuss adding an urgency ordinance, disaster recovery chapter to the county's existing zoning code.
Among the other items the board will address on its regular agenda is a letter, at the request of the Calaveras County Water District (CCWD), supporting the water district's request to add language to drought bills pending in Congress. The language includes that CCWD is allowed to store up to 100,000 acre-feet of water in New Melones Reservoir under its existing water rights. It also details specific local and regional benefits the water storage could provide: a back-up supply for the Cal Fire air attack base in Columbia; drought protection; water supplies for agriculture, and areas with failing wells among other community needs.
In other actions, the board will proclaim October as National Head Start Awareness Month, acknowledging the early education program's 50th anniversary and impact on the community since it first became available in the community 31 years ago through the Resource Connection. The supervisors will also officially recognize October 2015 as Domestic Violence Awareness Month.
The meeting will begin at 9 a.m. in the supervisors' chambers at the county government center (891 Mountain Ranch Road).
The supervisors also plan to hold a special meeting this Thursday, Oct. 15, but as of Monday evening no agenda or start time were yet available.