Drug Bust Near Sonora Kids Park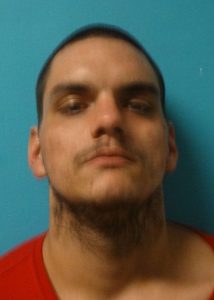 Robert Bunce

View Photos
Sonora, CA — A Jamestown man was taken into custody for allegedly selling drugs out of a bathroom on Greenley Road.
A Sonora Police Officer witnessed a man quickly exiting the men's restroom near the skate park and playground structure at 450 Greenley Road. It happened at around 11:30 am on Thursday. The Police Officer went inside the restroom, and found a man that appeared "very nervous" about the officer's presence. The Police Department identified the man as 25-year-old Robert Bunce who is on felony probation for carrying a concealed weapon.  Bunce was searched, and the officer found 13.3 grams of methamphetamine and four prescription pills, 33.6 grams of marijuana and a set of digital scales.
Bunce was taken into custody without incident and booked into Tuolumne County Jail. He faces charges related to possession of a controlled substance for sale, and a probation violation.