Sonora Man Jailed For Attempted Homicide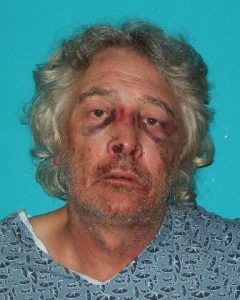 Emanuel Ericq Rupe, Tuolumne County Sheriff's Dept. Photo

View Photos
Sonora, CA – After a Wednesday night shooting in Sonora a local man is charged with attempted murder.
It was around 8:30 p.m. when a neighbor phoned in to report hearing multiple shots being fired on Valley Oak Drive, the Tuolumne County Sheriff's Department reports. Responding to the area, deputies located a male outside a residence suffering from a gunshot wound.
According to spokesperson Sgt. Deborah Moss, the victim told the deputies he had been in a physical altercation with a man who had fired multiple rounds at him while threatening to kill him and his family that was inside the residence. The man was subsequently taken to Sonora Regional Medical Center and treated for non-life threatening injuries. Deputies were then able to arrest the suspect, 60-year-old Emanuel Ericq Rupe of Sonora, who was charged with attempted homicide. Moss says that he remains in custody at the county jail, his bail set at $500,000.