New Concessions Contract Signed For Yosemite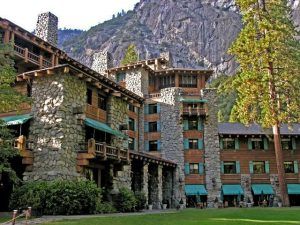 Majestic Hotel, South Lawn

View Photos
Yosemite, CA — The National Park Service made it official yesterday and signed a concessions contract with Yosemite Hospitality, LLC, a subsidiary of Aramark.
Effective March 1st, Yosemite Hospitality will take over for DNC Parks and Resorts, which has had the contract for Yosemite National Park since 1993. Yosemite Hospitality will provide services at historic locations like the Ahwahnee Hotel, Curry Village, Wawona and Yosemite Lodge. It includes 17 retail locations, 12 lodging properties and 14 food and beverage service locations. The National Park Service has had a recent falling out with DNC Parks and Resorts, and its parent company Delaware North. A lawsuit was filed by the company earlier this year over questions related to intellectual property rights.
The National Park Service notes that Yosemite Hospitality will pay a franchise fee of 11.75% of gross receipts, and 80% will directly support improvements to visitor facilities and park operations. In 2014 the gross receipts totaled $146-million. The company has also agreed to make improvements to the food and beverage service at Degnan's Deli and Loft, Yosemite Lodge Food Court, and the Curry Village food service facilities. Yosemite Hospitality will also implement new conservation efforts to reduce water, electricity and fuel usage.