Construction In Jamestown Thursday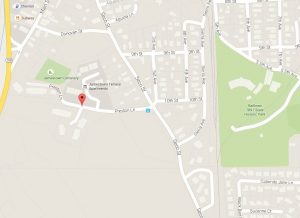 Preston Lane, Jamestown

View Photos
Jamestown, CA — Travelers using Preston Lane in Jamestown Thursday should be aware that crews will be busily focusing on a one-day improvement project there.
According to the Tuolumne County Community Resources Agency, contract work awarded by the board of supervisors to Sinclair General Engineering will be underway from 8 a.m. until 3 p.m. tomorrow. The scope of work calls for construction of sidewalks there as well as the application of fog sealing to the Preston Lane road surface.
While the work zone is in place the area will be under one-way traffic control with flaggers in place. Although county staff indicates that traffic delays will be reduced as much as possible, motorists should plan for the construction activity and to be aware of signs and directions from traffic control personnel.
Caltrans is also busy in the Jamestown area this week, particularly on overnight paving projects, as previously reported. For details on those and other Caltrans work zones scheduled for this week click here.