Scheduled Ditch Outage Coming For TUD Customers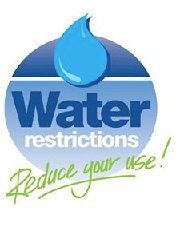 TUD Water Restrictions Logo

View Photos
Tuolumne, CA — Soon one local water district's customers will need to further tighten their use in tandem with a week's worth of scheduled maintenance on a main water canal.
According to the Tuolumne Utilities District (TUD), PG&E will be shutting down for repairs and improvements its main water route that delivers 95 percent of the district's supply from Sunday, Oct 11 through Monday, Oct. 19. Since during this period as the only water available is what may be tapped from storage tanks and wells, TUD customers are being asked to further limit their water use so there is adequate supply for drinking, sanitary use and fire protection. As it will take some time for water storage to recover, TUD officials say it will be necessary for customers to continue their enhanced conservation measures for an additional week following the scheduled maintenance.
Along with upping their conservation of water around the house, TUD customers are being asked to repair any existing water leaks; further limit outside watering; turn off automatic lawn and drip sprinkler timers; and refrain from washing cars or hosing down driveways. Customers are advised to protect any pumps, switches, valves, sensors, sediment traps or other protective devices during planned outages as TUD states it will not be held responsible nor reimburse costs for any damage to those items.
TUD adds that, if conservation measures are not followed, a number of service areas are particularly at risk of running short of water. These include: Big Hill; Chaparral Heights; Comstock Ranch; Crystal Falls; Curtis Creek Ranches; Mono Vista; Monte Grande; Muller Subdivision; Oak Garden Estates; Ponderosa Hills; Ranchos Poquitos; Ridgewood; Sonora Meadows; Sonora Vista; Soulsbyville; and Willow Springs.
For those customers who rely on irrigation/agricultural ditches, more periodic outages are planned through December. For complete details on these, click here.