Arrests Made In Connection To Sonora Burglaries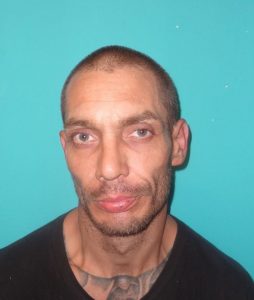 Brian Knight

View Photos
Sonora, CA — Two men were arrested in connection to some recent burglaries in the city limits of Sonora.
The story started this past weekend when a suspect walked into a home in the 100 block of Hillcrest Drive, found some car keys, and took off with the vehicle. Then on Tuesday the vehicle was used during a theft at the Sonora Walmart. A suspect loaded up a cart with merchandise and left without paying for the items. The following day, Wednesday, some members of the Police Department were on foot in the downtown area and spotted the vehicle at the intersection of South Washington Street and Linoberg. The license plate had been altered with tape to change the letter F to an E.
The vehicle was stopped, and two individuals were inside, 38-year-old Brian Knight and 28-year-old Brandon Boatright, both of Columbia.
Knight was arrested and booked into Tuolumne County Jail for felony possession of stolen property, felony altering a license plate, misdemeanor possession of a controlled substance, one felony theft warrant, and two misdemeanor warrants. Boatright was booked for misdemeanor possession of a controlled substance.
The investigation into this matter is ongoing.