Man Being Re-charged In Fatal DUI Crash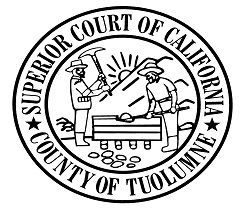 Tuolumne County Superior Court Insignia

View Photos
Sonora, CA — A Sonora man now in jail on DUI charges relating to a car crash that killed his father and injured his wife is due back in court this week.
According to Tuolumne County Assistant District Attorney Eric Hovatter prosecutors dismissed and then refiled charges against 49-year-old Loren Gene Mears, due to a change in case law that will not allow an enhancement of causing great bodily injury to be attached to a charge of gross vehicular manslaughter; the way one of Mears' charges was previously filed.
Hovatter says that Mears now faces charges of gross vehicular manslaughter; driving under the influence causing injury with an enhancement of causing great bodily injury; and a misdemeanor charge of physical elder abuse, unrelated to the accident. He is scheduled to appear in court Friday on the matter.
Mears was arrested late last October after driving his Jeep into a power pole. Killed in the incident was 93-year-old Loren George Mears, who was not wearing a seatbelt and ejected from the vehicle. Also in the Jeep was the younger Mears' wife, 50-year-old Wendy Anne Mears, who suffered major injuries. The incident occurred on Campo Seco road near the intersection of Railway Lane.