Recent Fall In Gas Prices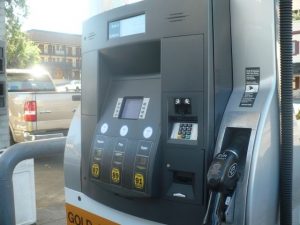 Stock Photo Gas pump

View Photos
The average price, nationwide, for a gallon of regular unleaded gasoline has fallen 9-cents over the past two weeks.
That's according to the Lundberg Survey published yesterday, which puts the average price at $2.35. The cost of gas in California, however, is considerably higher, due to increased taxes and regulations than most other states on fuel, and an explosion earlier this year at a Torrance refinery, which has impacted supply. AAA puts the average price in the state at $2.99 for regular unleaded.
The average price in Los Angeles is $3.10, San Francisco is $3.07, Sacramento is $2.86 and Modesto is $2.73. The myMotherLode.com gas price section shows that regular unleaded is selling in Sonora from $2.49 to $2.99 and in San Andreas from $2.61 to $2.75.
The lowest price, nationally, is in Baton Rouge, Louisiana at $1.92 per gallon.