Update: Butte Fire Crews Close In On Full Containment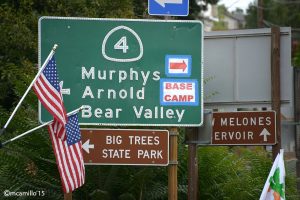 Butte Fire

View Photos
Update at 7:30pm:  Fire crew continued to inch towards the finish line as Thursday all advisory evacuations notices were lifted and containment on the Butte Fire has reached 91% with  no acreage spike.  Cal Fire spokesperson Josh Rubinstein shares, "There are still some issues  within the perimeter of the fire., a tree that might have some embers at the base,  some hot spots…but crews are aggressively working  and continued to mop up."
The number of resources continues to decline.  Another 433 firefighters were released from the scene Thursday night. Currently, there are 1, 726 fire personnel, 75 engines, 48 hand crews, 4 helicopters along with 13 water tenders and dozers.
The number of acres scorched by the flames remains 70,868, but Rubinstein cautions California is still in the middle of fire season. He warns, "It's not over…People need to be diligent…If they were not prepared before the Butte Fire…then they need to get prepared because this could happened again. We're not trying to frighten anybody but they need to prepare their homes because God forbid something like this were to happen again."
The estimated containment date is October 1st.
Original Post  at 7:27am:  Angels Camp, CA — All remaining evacuation advisories due to the Butte Fire have been lifted, effective this morning. There are also no road closures. The fire is 70,868 acres and 89% contained. 2,159 firefighters are still assigned to the incident, as well as three helicopters, 105 engines, 18 water tenders, 18 dozers and 59 hand crews. The estimated containment date is October 1st. 475 homes have been destroyed, as well as 343 other structures.
Meanwhile, the Valley Fire burning in Lake, Napa and Sonoma counties is now 76,067 acres and 85% contained. 1,910 structures have been destroyed. There are 2,868 firefighters on scene.
There have been two fatalities connected to the Butte Fire and four to the Valley Fire.
The Butte Fire Summary Timeline provides links to all our Butte Fire news stories here.