Walmart Parking Lot Auto Thief Caught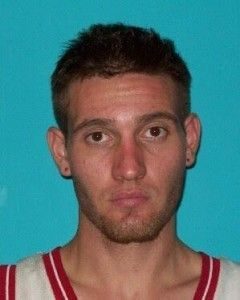 Jonathan Seeger, mugshot, Sonora Police Dept.

View Photos
Sonora, CA — Police say one of two suspects caught rifling through cars at the Sonora Walmart now faces a raft of charges that includes felony auto theft.
Monday evening around  8:22 p.m., the Sonora Police Department reports that a Walmart employee called to complain that two male subjects in the store's parking lot off Sanguinetti Road were rifling through vehicles and stealing items. Among the property taken, police say, was a very distinctive knife. One officer, while surveilling the area for the two suspects, ran a license plate check on a nearby vehicle that came back as being stolen out of Ceres and subsequently made a vehicle stop on it.
It turned out that the driver of the pirated vehicle, 25-year-old Jonathan Seeger, of Waterford — and a probationer out of Stanislaus County — had the knife with him as well as several other parking lot theft items and additional poached property from local businesses. Also in his possession police additionally found methamphetamine, burglary tools, and drug paraphernalia.
Taken into custody without incident, Seeger was booked into the Tuolumne County Jail on felony auto theft and six other misdemeanor charges. Police report they were not able to identify or locate the second male subject.