Update: Butte Fire Claims Two Lives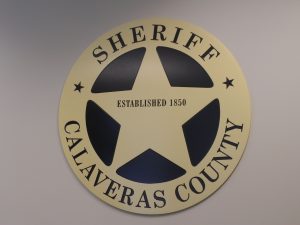 Sheriff Calaveras County

View Photos
Update at 4:45pm: Calaveras County Coroner Kevin Raggio confirms that, with regard to the Butte Fire, there are two casualties to report. He adds that he does not expect to find any other fatalities in the fire footprint as all other calls regarding missing individuals have been investigated and cleared.
Raggio states that both bodies were found inside separate residences. "One was [found] on Baker Riley Road in the Mountain Ranch area, off of Jesus Maria…a 65-year-old resident named Mark McCloud. My understanding is that he refused to evacuate and was overcome by fire," Raggio reports. "The other person…I can't give the age at this point or the name…he was [found] in the M-24 Ranch, in Mountain Ranch, and once, again, did not leave and his home was taken by fire and he was recovered this morning…we're pending notification of next of kin." Choking back obvious emotion, Raggio further comments, "If you go up Mountain Ranch Road, it's devastating – I've never, never seen anything like it."
Original Post at 11am: Mountain Ranch, CA — The Calaveras County Sheriff's Office confirms that a body was discovered yesterday within the Butte Fire footprint.
Sgt. Anthony Eberhardt says," I will confirm a body was recovered yesterday in Mountain Ranch. It appears to be fire related. An investigation is on-going and more information may be disclosed after the autopsy."
No further details are available at this time.
For the latest information on the Butte Fire, click here.