Wind And Rain In Forecast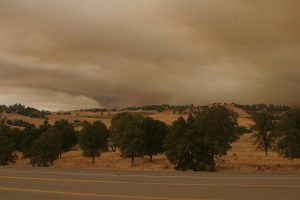 Butte Fire From Angels Camp bypass junction

View Photos
According to the National Weather Service, we can expect a breezy start to the week followed by an early fall-like system on Wednesday.
Breezy winds with gusts up to fifteen to thirty mph are expected in the Mother Lode, the Sierra Nevada and the Northern San Joaquin Valley on Monday and Tuesday just ahead of precipitation, all of which will likely impact wildfires.
Sprinkles or showers are possible from time to time today and tomorrow. Erratic winds are anticipated near the showers.
Drivers should expect slick roadways with what will considered to be the "first rain" of the season. Oil that has accumulated on the roads through the Summer may cause slick conditions when rained upon. Travel delays are likely.