Irving Symons Award Recipients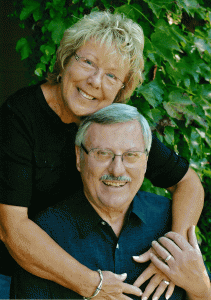 Bill and Suzy McEntire

View Photos
Sonora, CA — Some longtime Tuolumne County residents will receive the Irving Symons Award at the upcoming Joie de Vie Gala.
The event, to be held October 18 at Ironstone Vineyards, will raise money for the construction of SRMC's new Cancer Center. Bill and Suzy McEntire will be honored for their outstanding community service. The McEntires have lived in Tuolumne County for over 25 years. They developed a semiconductor equipment business from a garage startup to a multi-million dollar operation, and moved it to the county in 1986. They also served on the steering committees for SRMC's capital campaigns for cancer, cardiac care and the new therapy pool. In addition, they have helped organize the hospital's golf classic and Joie de Vie Gala, and serve in a leadership capacity at St. Patrick's Church.
Suzy was the Vice Chair of the board of Central California Bank for eight years, and served six years as a member of the SRMC Civic Advisory Board.
Bill was a founding member of the Tuolumne County Economic Development Corporation, and served on the Tuolumne County Revolving Loan Fund Committee for 18 years. In 1992 the Tuolumne County Chamber of Commerce named him the "Entrepreneur of the Year" and in 1994 the "Citizen of the Year."
For information about becoming a sponsor or guest at the Joie de Vie Gala, call 536-5029.