Local Water Company Faces Steep Fine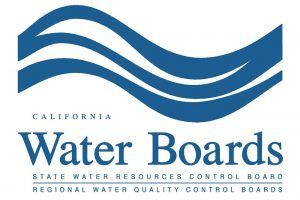 CA Water Resources Control Board Logo

View Photos
Sacramento, CA — A company that trucks water from Tuolumne County to bottled water plants outside the area faces a fine of up to $224,000.
The State Water Resources Control Board has issued a Cease and Desist Order against the Sugar Pine Water Company for alleged illegal diversion and bulk delivery of water. The company is owned by G. Scott Fahey.
According to information from the SWRCB, Fahey holds two post-1914 water right permits to divert water from the Cottonwood Spring, Deadwood Spring, Marco Spring and Polo Spring, which are all tributaries of the Tuolumne River, upstream from Don Pedro Reservoir. The water allotment, about 69 acre ft. per year, is piped to a truck filling station in Tuolumne County. From there, it is transported to bottling facilities.
Fahey was notified in May of 2014 that there was not sufficient water supply to continue diverting under his permit, and he received another notification in April of 2015. The state reports that an investigation determined that Fahey still continued to divert water for 170 days, totaling 22 acre ft., between 2014-2015, after receiving the initial notice.
The violations carry a maximum civil liability of $1,000 per day, plus additional fines tied to the amount of water diverted, bringing the total to $224,875.